There is a myriad of boats out in the market. If you are a first-timer, you may face the dilemma of whether you should get a new or a used boat. If you get a used boat with a solid build, it may end up being a better bargain than getting a brand new boat. The life of a boat usually depends on how you take care of it. To buy or not to buy a used boat, in the end, is your choice. Some points to consider are- your budget, your preferences – whether you can be satisfied with a preowned boat, and, if you don't mind that your boat may not be the latest model. In this article, we gathered the opinions of people who are engaged in yachting for many years, have extensive experience, and have become experts on this issue.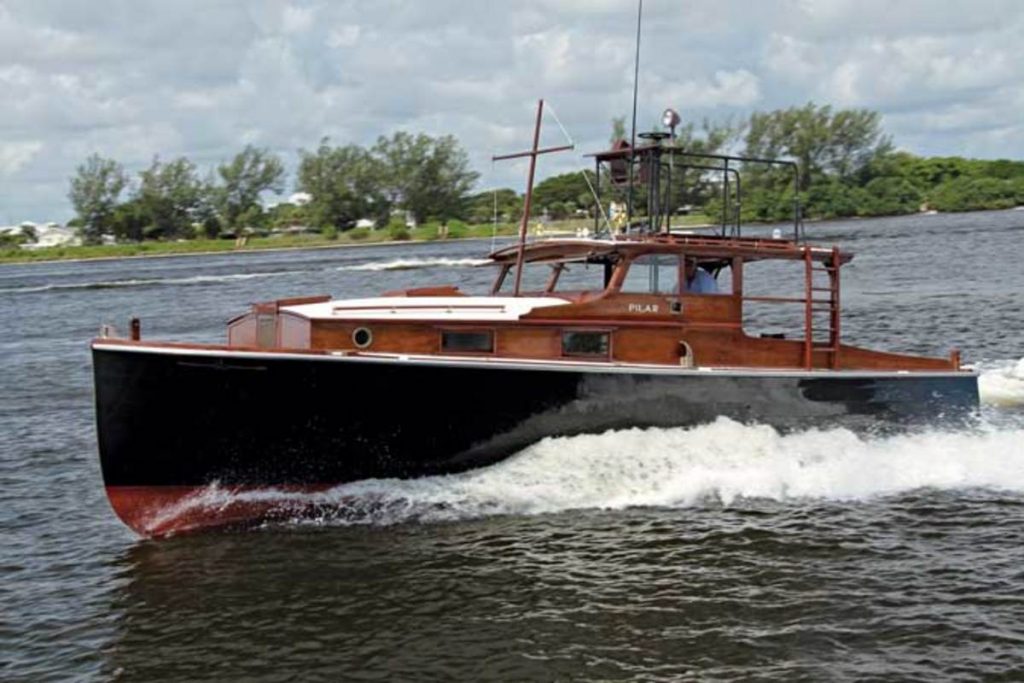 With that said, here are some benefits of getting a pre-owned boat:
Buying a used boat with the features you want on your boat is a smart purchase. You get all you need with a smaller budget.
Any initial bugs or performance glitches would have been dealt with by the previous owner. If not, you will still get a price deduction for its faults. Either way that you get a better value for the boat.
It is hard to top the thrill that the marine environment gives. Buying a boat is also a serious investment. If you do not want to deal with the tension of paying interest or loan service fees, a good rule is to buy a boat within your budget. This will keep you free to deal with the costs that come with owning a boat- maintenance, renovation, and purchasing any equipment you may want to add to your boat.
What kind of engine does the boat have? If the vessel is an old one with a compatible modern engine, it can end up being a valuable buy.
Boat sellers cut the price down for its used time and any flaws it may have accumulated. This gives an affordable buy, especially if the repairs it requires are not massive. The flaws in old boats can be wood rots or corrosion in stainless steel boats. If the defects are structural, the cost is usually still below a new boat's worth.
Buying a used boat has this special perk- you can get information on its performance and build from people who already own similar boats that interest you. The seller can also guide you and give useful tips for the boat's maintenance, its faults, and its positive qualities.
If you have found a boat you want, you can get a qualified or experienced marine surveyor to come and see the boat. A boat surveyor will usually give you details of the survey, its condition, and repairs needed. With the survey, you can make your final decision to either purchase or look for another boat.
Get a surveyor so that you do not end up buying a boat that is bogged down with repair needs. Sometimes the cost of repairs can end up becoming more costly than getting a new boat.
Some extra tips for the best deal on used boats
Collect as much information as needed on the type of boat you want. Consider its qualities, activities you will be doing with the boat, the features you need, and the design and manufacturer. Then go ahead, get online, and find the boat.
By the way, according to our sources, one of the large online sites where you can buy a used boat- Zeboats. This site with a user-friendly interface offers a huge variety of boats, very different types of classes, and brands. It is a certified marine platform with a team of experienced staff. The sellers are also verified, and buyers can avail of the service of customer support.
So you have already found the boat! After reading the listing, if you are interested, you can contact the seller from the contact information provided on the seller's page. You can then get more info you want on the vessel. If you are seriously considering buying the boat, arrange for a viewing. You can bring a marine surveyor with you to examine the boat.
Get a broker to help you buy the right boat. An experienced broker will help you in making your choice between various options you are considering. You can get information about its features, its ups, and downs. You can then evaluate and make your choice. A broker will also ensure that you get the right paperwork for owning the boat.
An experienced boat broker can also get good surveyors for you if you are seriously planning on a particular boat.
If the boat you want has to be transported over a long distance, you will have to consider the transportation price. This is especially so when you are on a budget.
Owning a boat comes with its share of expenses—maintenance services, fuels, equipment, etc. And, if you do not plan to keep the boat for long, or if you would like to try other boats, you can resell the boat. You need to ensure that it is well maintained so that its value does not go down. You can always resell boats to make an upgrade or maybe, to a more laidback craft depending on your needs.
Now that you have read through the article, go ahead and get a boat! What's more, you can enjoy the holidays to their fullest out on the river or the coast!