Buying a boat is not a simple task if you consider the plethora of market choices, especially if you are on a budget. The experience of buying a boat is a thrill on its own; it can be terrifying, exciting, and frustrating all at once. Avoid making the mistakes of an amateur buyer.
Think ahead into the future
Boats are expensive. Yet, they are good investments. They last a long time and will survive with you as long as you give the care it deserves and gets servicing done on time. That being said, if you are planning to get a boat, you need to think ahead. Most boats in the market are designed with specific purposes in mind. When you buy a boat, find one that suits your family's lifestyle. That would preferably be a boat that allows a range of activities.
For example, if your family loves fishing, you can opt for a center console. Getting a moderate size will provide you with accommodations for staying aboard overnight, enjoy longer cruises and activities.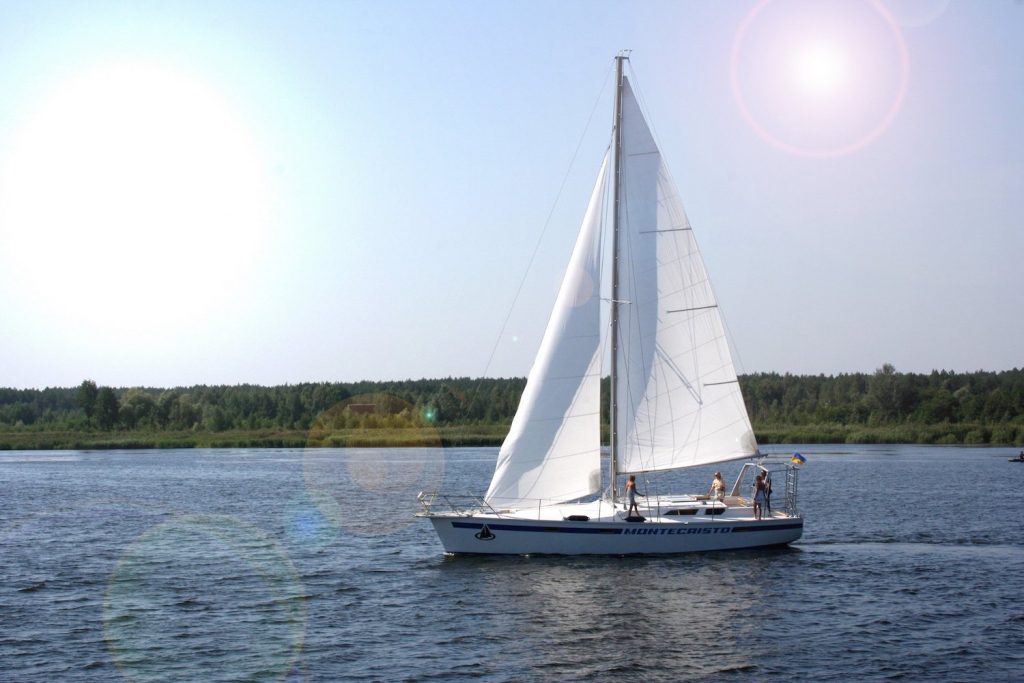 Should you get a small boat or a big vessel?
You may be thinking of the amount of investment a boat needs. But getting a small boat comes with a lot of sacrifices. Small boats are limited to small lakes and protected areas of water. You may also quickly outgrow them. It is wiser to invest in a moderate size boat that has some amount of space and comfort. A boat that is around 16′ is considerably small. But, in the end, it is your choice to pick the best boat that fits the kind of activity you need it for.
The business of boat selling
A bit of advice for amateur buyers is, listen to your head and not your heart. You may fall in love with a boat after looking at it. But, hold yourself there. Do not dive in straightaway. Take a careful survey of the boat, look at its condition, its engines, its hull, ask questions about the boat- ask a lot of questions! After all, you are making one serious investment that you do not want to see failing. And do not entirely depend on the sellers to tell you everything about the boat. You have to determine for yourself at the end and see if it is worth buying.
Create connections
While you are hunting for a boat, you will need brokers to guide you. Allow them to help you make the right choice. Listen to their advice and suggestions, educate yourself, learn from their experiences, and maybe, in the process, make new friends. Their range of knowledge will help you on your journey of finding your boat.
Hold your patience and get your research done
Are you working on a budget? Take the time to talk to brokers, get aboard boats, and continue until you come to the boat that hits nearest to your perfect list.
Your list in the case of a family sailboat for long cruising purpose ma ybe something like this-
It should be comfortable enough for extended stays aboard.
It should be large enough for your family to stay comfortably.
Ease of handling, especially if you do not want an extra crew on board.
Good enough for bluewater sailing.
Get many surveys done, and when you find the boat, negotiate, survey, and renegotiate again. After you buy a boat, you will want to get some work done on your boat.
If you plan to start using your boat in a particular season or within a specific time, it is a good idea to start ahead. This will help you avoid rushing and making the wrong purchase.
The perfect boat?
Owning a boat comes with compromises, especially if you are shopping on a set budget. The best deal in the case of a tight budget will be the boat nearest to your expectations, the boat that meets the most important criteria.
Learn to own the boat
An important part of owning a boat is knowing how to handle the boat. Practice sailing on different waters, learn to repair your boat, keep it in shape, and know about its engine. Learn how to tie knots or trim sails to get the best out of your boat.
Budgeting
Boats sure are expensive and buying a boat that suits your need usually ends up going higher than your original plan. With that said, keep aside some chunks of the buck for unexpected expenses on the boat.
Best time to buy boats
When should you go in and get your boat? You can purchase boats at a lesser price at boat shows. But, there is another place where you may get better deals on boats. Most dealers want to clear off as much of the old stock as possible before a new calendar year starts. That is around December. Buying around those times can help you get a good value for the boat you choose to buy. If you do not mind owning older models, go ahead and make the best of the season.
Those are a few tips out of the many tips you will eventually need when you get yourself deep into purchasing a boat. Let these guides help you in your journey of finding the right boat.